Drive Engagement Through Student Interests & Ideas
Science is fun, but students—and teachers—can feel intimidated and very disconnected from it. What if there was a simple, flexible, non-digital tool that let every student in your classroom personally connect with science, while strengthening ELA, math, and social studies concepts?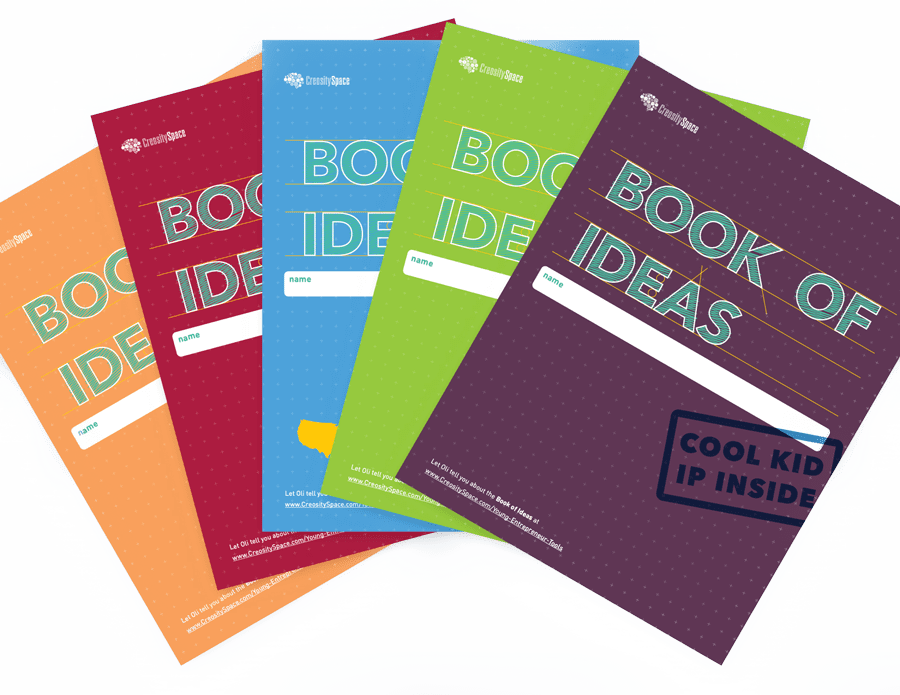 Creating an Environment of Creativity, Communication, and Collaboration
Students' ideas are important—they need to know that. The Book of Ideas is designed to let students connect with and see value in their ideas. Similar to an adult inventor's notebook, the Book of Ideas encourages students to write down or draw, explore, and discuss their own ideas and inventions.
Every student has ideas. And it's important they share those ideas. This inventor's journal has proven to be an effective, yet unintimidating, tool in helping teachers integrate more science into the classroom while strengthening ELA skills and motivating students to take ownership in their learning.
"My students look forward to illustrating and writing in their Book Of Ideas. Using The Book Of Ideas as a center during our ELA block fosters creativity and independent thinking, and provides students with a purpose to write."
There is no wrong way to use the Book of Ideas
The Book of Ideas is NOT about the right answer, perfect spelling, or fitting into a "box." It IS about:
Starting a conversation with your students
Giving students the opportunity to explore and express their ideas in a way that works for them and demonstrates their knowledge
Exciting new ways for students to show you their ideas, big wonderings, and big solutions while giving you additional insight on how to engage every learner
The Book of Ideas Provides a low-pressure way to address learning gaps
Enables students to work independently, as well as collaboratively
Refines social-emotional skills lost during the pandemic, e.g., giving & receiving feedback and respecting different perspectives
Contains innovation prompts & leveled readers aligned with ELA, science, and engineering learning objectives
Includes a lesson guide for teachers to get going and then lets students take it from there
"Thanks in no small part to this creative curriculum, our daughter Natalie has not only embraced everything STEM, but has taken it to another level—being inspired to not only excel in the classroom but to take what she's learning outside the classroom by creating on her own and then sharing it with her teacher and classmates. The focus on real world applications and lessons has helped expand Natalie's already amazing imagination in ways that are hard to describe. [She] has learned how important STEM is and how the lessons learned literally tie into nearly every aspect of everyday life, including how we can improve conditions in a variety of ways for all who inhabit this planet for generations to come."